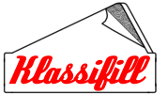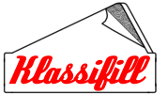 Mak Textchem Products
B-3, MIDC Industrial Area, Ajantha Road, Jalgaon, India - 425 003 +91 (257) 2210432 or 2211836 sales@mtp.co.in
---
Mak Textchem Product is one of the leading manufactures of absorbent cotton (multiple shapes and sizes); polyester & cotton wadding and technical filter fabric products designed to provide high quality at affordable prices. We serves customers in various industry sectors ranging from textile manufactures to pharmaceutical companies.
We are a family owned business that was established in late 70's with primary focus on customer satisfaction. We have since made a reputation to deliver consistently on customer expectations without compromising on quality of our products.
To ensure we maintain our reputation we are staffed with subject matter specialist including ingenious chemists; hands on mechanics and skilled labors with years of industry experience. Our manufacturing facility covers approximately 12,000 sq. meters (3 acres) and is equipped with advanced state of the art machinery for integrated productions. Below is an example of our current production capacity:
- Scoured / bleached cotton fibre to manufacture absorbent cotton : 100 tons/month
- Carded absorbent cotton sliver : 20 tons/month
- Dyed fibres : 50 to 100 tons/month
- Polyester wadding – bonded non-wovens : 200,000 sq mtrs/month (~ 240K sq yards/month)
- Cotton wadding – bonded non-wovens : 200,000 sq mtrs/month (~ 240K sq yards/month)
- Filter fabrics – saturation bonded : 10,000 sq mtrs/month (~ 12K sq yards/month)
Our facility is strategically divided into sections to provide a seamless transition and optimize utilization of resources as expected in any integration production environment.
Products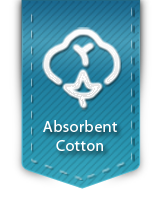 Absorbent Cotton:
Absorbent bleached cotton has been extensively used in the pharmaceutical industry, surgical industry and cosmetic industry. Our bleached cotton fibers made to customer specification is produced using safe and approved chlorine-free formulae and regulated process controls. All the production lots are consistent and can be traced at any step of production and post-production due to our efficient qaulity and record maintenance. Above all our products are available in variety of finishes to complement your end product or specifications.
---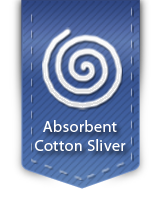 Absorbent Cotton Sliver:
One of the shapes for the aforementioned absorbent cotton is in sliver form. The key benefit for this is its flexibility for manufacturing ear swabs/buds & balls. They have been used extensive in pharmaceutical packing industry to fill voids.
---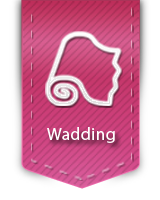 Cotton and Polyester Wadding:
We have 3 manufacturing lines and offer wide working width of chemically and thermally bonded of non-woven fabrics from polyester, natural & bleached cotton fibre.
Our polyester wadding are used in a wide variety of products such as stuffing pillows, quilting to providing stuffing material to manufacture baby bunkers. We manufacture this product from 100% hollow fibre ranging from 30 GSM to 600 GSM with width upto 120 inches. Each order is customized as per customers requirements and specification.
Our cotton wadding can be used in any product where "natural contents only" is needed. We manufacture this product from grey cotton as well as bleached "super white" cotton with excellent thermal insulation value ranging from 150 to 600 GSM with width upto 120 inches.
---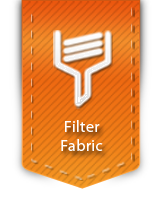 Technical Filter Fabric:
Our technical filter fabric is manufactured from bleached cotton in various qualities, sizes and shapes to suit to your filtration requirements. This range of products finds wide application in filtration of high viscous liquids like lubes and low viscosity liquids like soft drinks. Moreover it finds some specialized applications in air filtration as well most popular example would be AHU filters used in pharmaceutical industry. This range of filters are available from 135 to 400 GSM with width upto 68 inches.
---